PacMarine conducts a variety of ship and cargo surveys for a wide base of clients including:
All PacMarine consultants have extensive seagoing experience, and each has served in command of a variety of ship types. Drawing on both their seagoing experiences and their knowledge in the marine/cargo surveying field, our personnel are qualified to provide clients with professional expert service.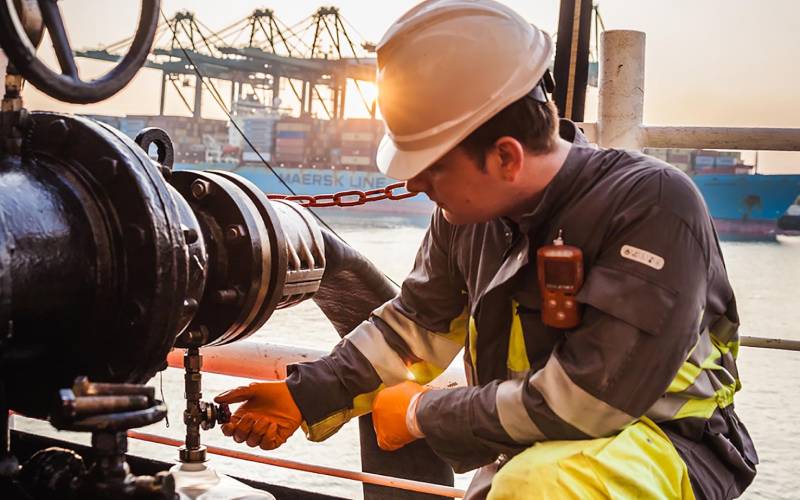 Our consultants travel extensively to conduct a full range of surveys including:
P&I Condition Survey
We conduct cargo surveys on behalf of P & I clubs and insurance underwriters. Through our personal intervention as unbiased mediators we convince claimants to minimize losses through segregation, re-conditioning and repair. With our expertise in the marine field, we can assist law firms as surveyors and expert witness. 
Cargo Damage Surveys And Investigation
It is always our objective to mitigate the loss in practical and efficient manner. By surveying we determine the cause and extent of damage to the general cargoes, project cargoes, machinery, steel cargoes, containers, containerised cargo including reefer cargoes and heavy lift cargoes. 
Liquid cargo contamination investigation
Our highly qualified and experienced team of Master mariners and chief engineers are capable of handling investigations with the root cause of liquid cargo contamination without predujice and efficent manner for Petroleum,Chemical and Gas product.
Steel preloading and out-turn surveys
We specialized in steel products pre-shipment inspections, discharge survey and expert intervention connected with all technical aspects relating to the carriage of steel products by sea. Post shipment damage claims joint surveys are conducted on behalf of the shipping lines, shippers and consignee to verify the damage to the steel cargoes.
Pre-purchase surveys
PacMarine has a team of competent surveyors, who can provide a thorough report on a vessel for pre purchase on behalf of prospective buyers. We cover most of the leading ports in the world as our offices are located world wide.
Hull and Machinery surveys and repair supervision
Our high level of techical team expertise provides services to all types of commercial vessels(Both inland and seagoing).We also provide services related to all types of damage investigations and repair supervisions of Hull and Machinery which includes all Main and Auxiliary machineries and equipments, in engine room,pump room,deck/under cargo tanks and on navigational bridge.Our professionals expertise also review repair invoices and provide comprehensive guidance/advice on repair costs.
On hire / off hire and bunker surveys
On request of owners and charterers, we carry out detailed On-hire / Off-hire vessel condition survey with all relevant details and condition of the vessel at the time of On-hiring or Off-hiring. Bunker survey and bunkers audit are also part of professional surveys.
Towing inspections and certification
We regularly carry out the surveys for off shore supply Tugs and Barges, including the inspection of towing arrangements and verification certificates of associated equipments.
Loss adjusting surveys and investigation
Expert witness surveys, investigation and opinion for law firms
PacMarine services can assist the law firms in investigation and expert opinion on wide range of marine related claims through our team of ex- Master Mariners and Chief engineers, who have a long sea going experience under their belts.Collision investigation including appraisal of damage to jetties and structures.
Petroleum loss control investigation
It is our prime objective to investigate with the root cause of liquid Petroleum loss with out predujice and prudent manner for Petrolume,Chemical and Gas product